Andrew Howarth
Andrew lives to dance! He loves to perform on stage as well as performing for many charities, benefits, and community shows. He also participates in dance workshops and conventions. Andrew has won numerous special awards, scholarships, and titles such as "Teen Mr. Dancer's Inc -2010" and the Regional Title of "America's Dancer of the Year" from American Dance Awards. Andrew began his desire for dance at age 6 with the Mary McInerney School of Irish Step Dance for 5 years. Then he continued to pursue more training in ballet, tap, jazz, contemporary, lyrical and musical theater with the Jo Ann Warren Studio in Worcester from 2006 to June 2011. To pursue more dance training, he now dances with the Patti Eisenhauer Dance Center in Franklin, MA. Andrew's performance credits include, Steps Off Broadway shows under the direction of Keith Mottola in Bellingham MA, Festival Ballet Providence, Patti Eisenhauer Dance Center's production of the Nutcracker, dancer in and choreographer for the non-profit Dance Company "Stylized Movement", and has auditioned for the Broadway show Billy Elliot. While finishing out his last two years of High School, he plans on pursuing more dance training as he enters his college years into the future.
Ariana Sacco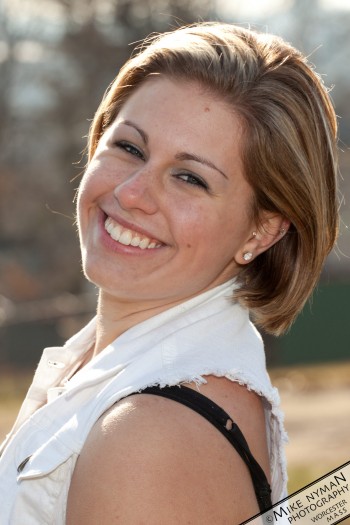 Fairmount Square Park photos
Ariana, who was 18 years old at the time of her shoot, has been dancing ever since she was able to walk. Dance has encompassed every aspect of Ariana's life. She continues to train and choreograph at Chickee's Dance World in Worcester, Massachusetts. Ariana has trained in jazz, tap, ballet, lyrical, hip hop, acrobatics, hip hop and contemporary. She has won many high overall awards and scholarships along with regional and national outstanding choreography awards. She has attended The Pulse, Stepp with Me Dance Convention and assisted as an Elite Dancer at Excel in Motion. Ariana attends Stonehill College and is majoring in business and dance. She is a part of the Dance Company and Dance Team. Every dance experience is a learning experience and Ariana wants to forever be a student of the art. She is thankful for the experiences she has had and for the opportunity to be apart of Dancers in the Park!
Arielle Payes
Bio coming soon.
Ashley Chabot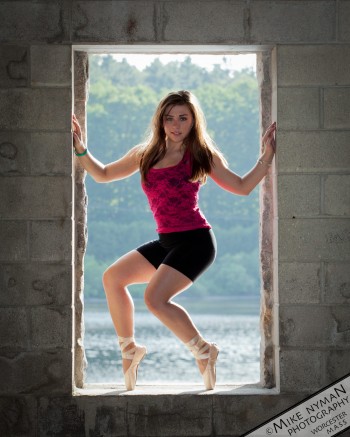 Burncoat Playground photos
Since the age of three Ashley has shown a love for dance. She has danced with Greendale Dance Academy in Worcester for fifteen years taking classes of a wide variety such as ballet, acrobatics, contemporary, hip hop, jazz, and many more. Being a member of the Elite Competition team, she has traveled and danced in Disney World, Hershey Park, and on the Royal Caribbean Cruise Line to Bermuda. She also has performed at the Worcester Tornado games and in Worcester's Got Talent. In addition, she has been a member of the non-profit organization Stylized Movement. As a senior in high school she is currently the Captain of the Saint Peter Marian Dance Company, in which her team performs at football games, basketball games, and the school rallies. Ashley plans to continue to dance throughout her college years as it is and always has been a important part of her life.
Bianca Robles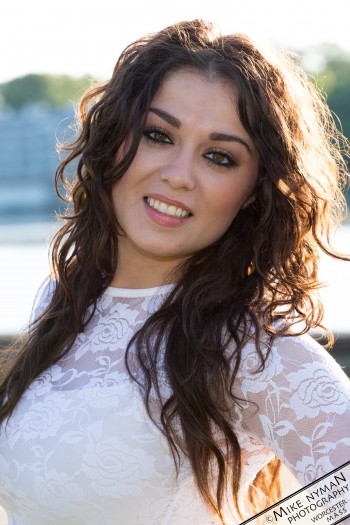 Bio coming soon.
Catie Leasca
Catie Leasca is an up and coming performer and choreographer from the small town of West Brookfield, Massachusetts. Under the guidance of Betty Gundersen, she has danced since the young age of 3 and is currently (at shooting time) 16. Catie's love for the arts grows with every breath she takes. She has won numerous awards including Young Choreographer of the Year, The Award for Excellence at Headliners National Competition, three National championships, and American Dance Awards Dancer of the Year. More recently, she represented the United States in Reisa, Germany at the International Dance Organization's World Showdance Championships in the adult solo category. Catie's bubbly personality and enthusiasm brings new energy and life to any project that she is a part of.
Courtney Costa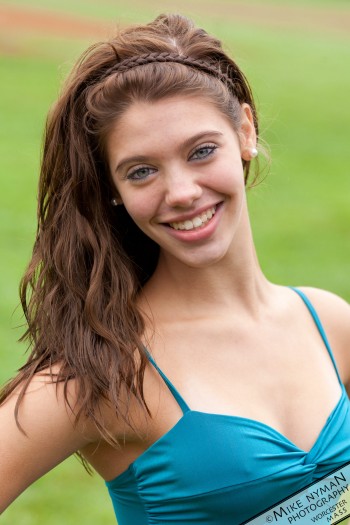 Burncoat Park photos
Courtney is from Charlton and attends Dance Mechanix School of Dance. She began dancing at the age of three and competitive dancing at the age of nine. Courtney has won title and many high score and scholarship awards. She has performed in Ballet Arts Worcester's The Nutcracker. Her classical ballet training includes training at Ballet Arts Worcester and summer intensives at Boston Ballet, Carolina Ballet, and Central Pennsylvania Youth Ballet. Courtney hopes to pursue her love of dance through her college years.
Courtney Sutherland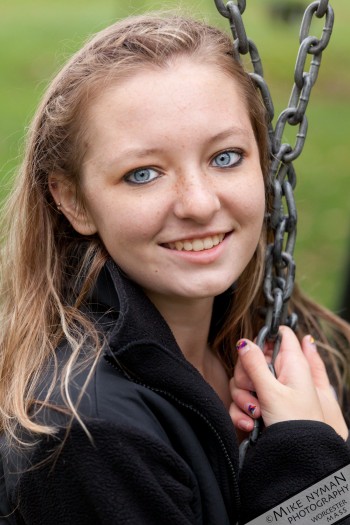 Holland Rink Playground photos
Courtney Sutherland, 16 years old at shooting time, is from Worcester, MA. She dances on the Competition Team at Elite Academy of Dance in Shrewsbury, and has studied ballet, pointe, tap, jazz, lyrical, modern, contemporary, tap, and hip hop! She has performed in "The Nutcracker" with Ballet Arts Worcester, and has attended many conventions such as The Pulse on Tour, Shock the Intensive, and multiple Master Classes at Elite Academy of Dance.
Elizabeth Hepp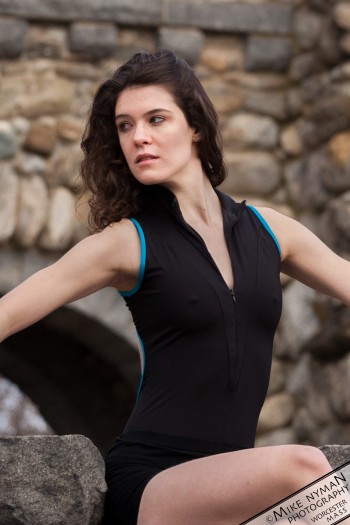 Salisbury Park photos
Elizabeth is from Shrewsbury and has been dancing her entire life. After training at Boston Ballet for many years, she continued dancing under the direction of Jen Agbay at Ballet Arts Worcester. Elizabeth is now in her second year as a dance major at Tisch School of the Arts, New York University and is in love with New York City! While in the city she has participated in the Gallim Intensive with Andrea Miller, Gaga Intensive, and Complexions Contemporary Ballet Summer Program. She hopes to stay in the city after college to pursue a professional dance career.
Emily Glick
Ramshorn Island Park photos
Emily regards dancing as a unique form of art that she uses to express herself, release stress, and to develop her personality. She has been trained in classical ballet since the age of 8 with the Performing Arts School of Worcester, and later with Ballet Arts Worcester; both under the direction and care of Jennifer Agbay. Through these schools, Emily has met and had the opportunity to work with countless choreographers and teachers, all who have contributed to her development as a dancer as well as a person. Dance has taught Emily disciplinary work ethic and time management skills, which she can now apply to further aspects of her life as she continues her studies at the University of Massachusetts Amherst.
Emily Stomski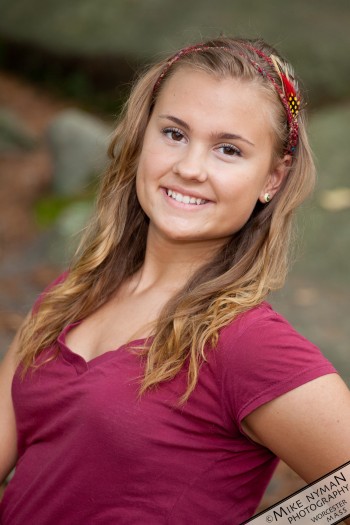 Dodge Park photos
Emily Stomski, age 16 at shooting time, grew up in Worcester, MA. She has performed at a Celtics game, the Big E, and most recently professionally with the Boston Symphony Orchestra. She provides most of the footage for the behind the scenes videos, and is also of great assistance in dance to her older sister and best friend Erin Stomski, the choreographer of the creative project, Dancers in the Parks.
Gabriella DiGiacomo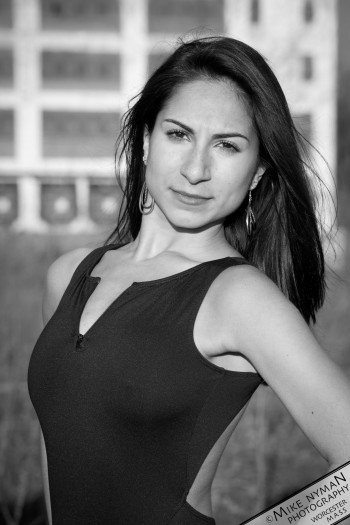 Interlude I photos
Gabriella DiGiacomo is 16 years old (at shoot time) and has been dancing since she was four. She takes both ballet and modern classes at Ballet Arts Worcester and has been a member of their youth ballet company for four years. Being a memeber of that company has allowed for various performance oppertunities including First Night at the Worcester Art Museum, multiple youth ballet company spring performances, and The Nutcracker at the Hanover theater. She has danced in Ballet Arts Worcester's production of the Nutcracker for 7 years and her favorite role to date is dancing the lead Chinese in the 2011 performance.
Jade Young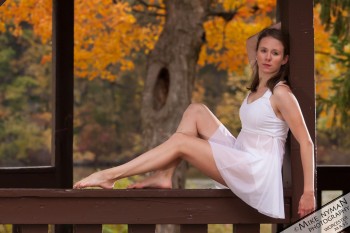 Institute Park photos
Jade has been dancing since the age of the three, training at various studios in Massachusetts such as Acton School of Ballet and Diane Kelley Dance Studio. She has trained in the styles of ballet, jazz, tap, contemporary, modern, hip hop, and ballroom. Dancing competitively from the age of twelve, she has received various awards and scholarships. Her performance credits include Reebok Industrial, Miss Massachusetts Pageant, and Boston Community Dance Project. She also danced in the independent film "Visionary" which will be coming out this year. Jade is minoring in dance at Montclair State University and also dances in New York City where she continues to train and audition.
Jamie Lovell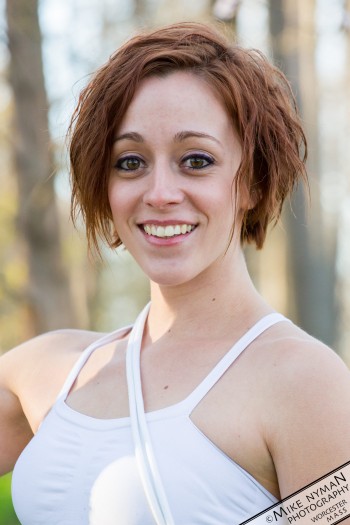 Hadwen Arboretum photos
Jamie Lovell began her dance education at the age of two and has been passionate about the art ever since! She continued her studies in ballet, modern, jazz, hip hop, contemporary and tap at Dean College, where she obtained her Bachelor of Arts Degree in Dance in 2011. Jamie has danced with Dean's Dance Company, as well as in other performances throughout Massachusetts and New York. She has also taught several master series across the state and has choreographed a number of contemporary compositions. Along with the want of pursuing a performance career, it is also Jamie's ambition to continue educating young artists and passing along the love of dance for generations to come.
Kayla Collette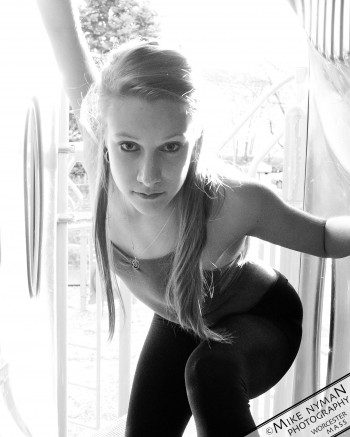 Banis Park photos
Kayla has been dancing since the young age of two, and she could not picture her life without it! Growing up in Worcester, she was thrilled to become a part of Dancers in the Parks. Kayla intensively studied at Jo Ann Warren Studio throughout her adolescent years focusing on all idioms of dance including ballet, tap, jazz, lyrical/contemporary, pointe, hiphop, acrobatics, and ballroom. After graduating, she has now moved on as a double major in both dance and kinesiology at the University of Massachusetts at Amherst. She has participated in many shows and musicals growing up such as The Nutcracker, Fame the musical, Anything Goes, Stylized Movement, and multiple charity events such as Hearts for Haiti. Kayla continues to pursue her career in the dance field by auditioning and taking classes whenever she can!
Kelly Rourke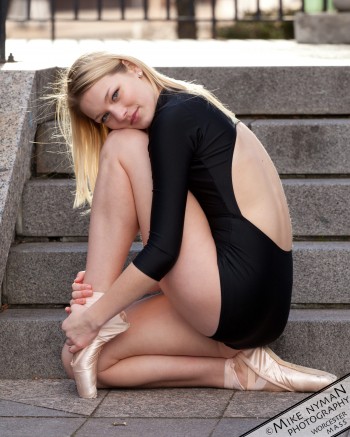 Federal Square photos
Kelly Rourke, age sixteen at the time of her shoot, has loved dancing since she started her training at the age of five by attending the Performing Arts School of Worcester. Kelly has been a member of the Youth Ballet of Worcester for four years and is currently a member of its Senior Company division at Ballet Arts Worcester. You may have recently seen her onstage at the Hanover Theatre performing the roles of the Arabian Soloist and the Angel Soloist in Ballet Arts Worcester's annual production of "The Nutcracker". Her Classical Ballet training also includes experiences at numerous dance intensives including those of Boston Ballet, Syracuse University, and the Briansky Ballet Center. Kelly's love of performing goes beyond the Ballet world and into the realm of Musical Theater. Her most recent experience was in the Hanover Theatre Youth Summer Program's production of "Guys and Dolls" in which she received one of the female lead roles. Kelly intends to continue dancing and performing as long as she can and is excited to find out what opportunities and experiences the future has in store for her!
Kelsey Grills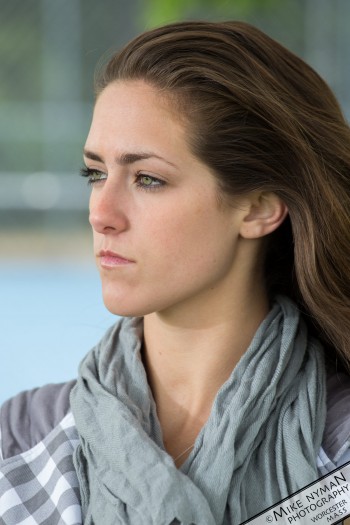 Holmes Field photos
Kelsey just completed her first year as a BFA Dance student at Florida Stae University. She was a part of the original Boston Community Dance Project group back in 2011 and hopeto continue dancing with them! She has also worked on choreographic projects with Jennifer Archibald and Billy Bell, as well as with world dance Professors like Gerri Houlihan and Jawole Willa Zollar of Urban Bush Women.
Kirsta Paul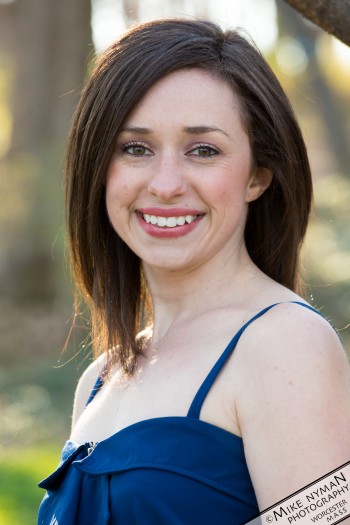 Hadwen Arboretum photos
For Kirsta, dance is a way of life. She is dancing daily with children who inspire her to be more creative and uninhibited. Then she takes it to the studio where she can perfect the art of dancing freely, just like the little ones. She has a strong background in ballet, but her heart has been won over by contemporary dance. She trained at Pacific Northwest Ballet School where she performed in company performances, which include the Nutcracker and A Midsummer Night's Dream. In college Kirsta had opportunities to choreograph lyrical, contemporary, and jazz pieces. Although she has a love for traveling and trying new experiences, she has never failed to find a dance home in each city she's lived. In Seattle she took classes and performed contemporary, jazz, and hip-hop. In Saint Louis she performed in a modern dance company. She finally landed in Boston where she now dances with the Boston Community Dance Project, a contemporary dance company directed by Sarah Kay Jerome.
Kristina Wright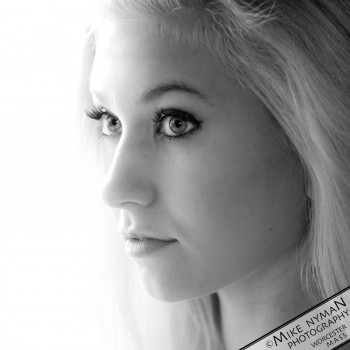 Shore Park photos
Kristina M. Wright is originally from Hopkinton, MA, where she began dancing at the age of three. She has received her training at numerous establishments including Metrowest Ballet, Lexington School of Ballet, Studio Ballet of Hudson, Acton School of Ballet, Franklin School for the Performing Arts, American Ballet Theatre and Burklyn Ballet Theatre. She has dance as a company member with Dance Prism, the Boston Liturgical Dance Ensemble, Urbanity Dance Company and Commonwealth Ballet Company. Kristina has performed many leading roles in classical repertoire such as Sugarplum in The Nutcracker, Giselle in Giselle, Paquita in Paquita, the Black Swan in Swan Lake, Medora in Le Corsaire, and Pigtails in Graduation Ball. She also trained in contemporary, modern, tap, jazz and character dance. She has studied with talented teachers such as Cathy Hazeltine-Fallon, Edra Toth, David Howard, John Gardner, Amanda McKerrow, Helen Starr, Alun Jones, Thom Clower, Roseann Ridings, Arthur Leeth, Melissa Allen Bowman, Cheryl Madeux Abbott, and Denise Pons (Leone). Currently, Kristina teaches classical ballet classes for ages three through sixteen at Acton School of Ballet. She is also pursuing a Bachelor's degree in Psychology and Neuroscience at Framingham State University.
This summer, Kristina will be Ballet Mistress at Burklyn Ballet Theatre.
More info at her website.
Lisa Charest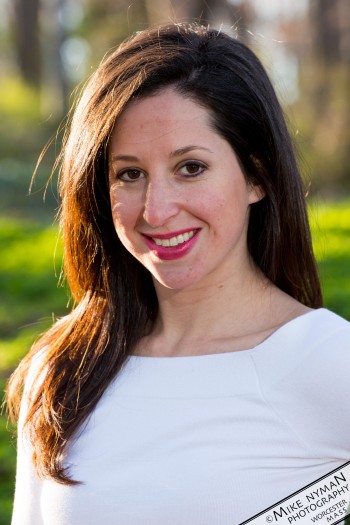 Hadwen Arboretum photos
Bio coming soon.
Nicholas Ranauro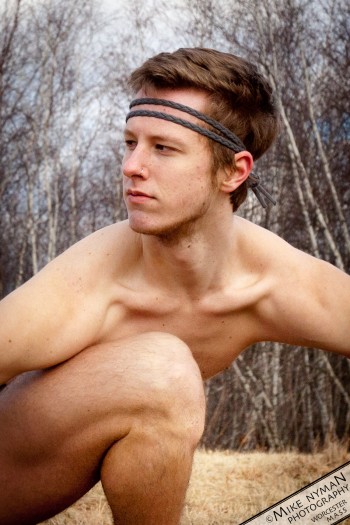 Bell Hill Park photos
Nicholas Ranauro is from Auburn, Massachusetts. Upon graduating from Walnut Hill School for the Arts in Natick, MA, he continued his training in the Boston Ballet School's trainee program, and is now in his second year of studies at The Juilliard School in NYC.
Rachele Perla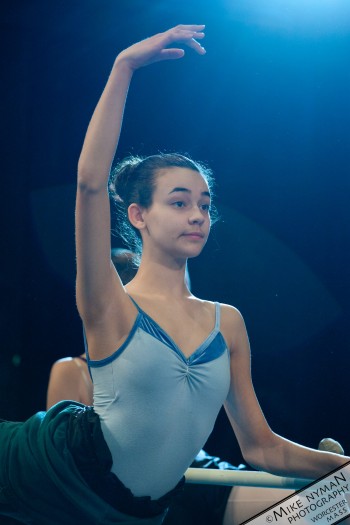 Cristoforo Colombo Park photos
Bio coming soon.
Sarah-Katarina Jerome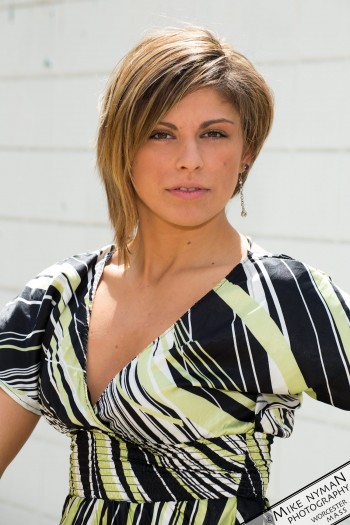 Holmes Field photos
Sarah-Katarina "SKooJ CorE-O" Jerome brings her knowledge and talents to with experience in performance, choreography, instruction, and adjudication, with her present main focus on Commercial/Theatrical Hip Hop and Contemporary dance but is strongly trained in many other styles. She is an Artistic Director of the New England-based Static Noyze Dance Company that has been seen on MTV's American's Best Dance Crew and is a Master Teacher, National Adjudicator, and Choreographer of various styles throughout New England. She is also on faculty at Jeannette Neill's Dance Studio specializing in Hip Hop, Contemporary, and Fitness as a weekly Teacher and Choreographer for their Repertory Concerts. Founder and Director, her choreography has created the Boston Community Dance Project, a professional collective throughout the year expressing their passion through Contemporary and Hip Hop dance. Massachusetts Dance Festival, GreenFest Boston, ESPN's The DewTour, and "Built on Stilts" are among some credits. Other choreography projects have been recognized and awarded at numerous dance competitions and several performances such as Boston's Hip Hop at The Regent, Unyted Stylez Entertainment: Circles, DanceWorks Boston, Australia's own CEO Music, and Turn it Up Dance Challenge's Annual National Performance Dance Team. Sarah-Kay is a graduate of Dean College with a Degree in Dance and Business Administration. In addition to Dean, she has intensively studied with Kelly Peters, Suzette Sagisi(ABDC), and is currently teaching Performing Arts Conventions along side many inspiring individuals toward the Dance Community.
SKooJ CorE-O has entered in the Music Video world with choreographing "Italiano" for International Pop Artist Tamara Rodriguez while performing as a Back-Up Dancer for Erene and many New England Artists. M.A.R.Quise, Leah Hilton Choreography, and Lucia Marie's House of Blue Tour will also be debuting in addition to Choreography for Salty Bovine's A White Lie Film in 2012! Please check out her YouTube Channel Skooj420 for videos, updates, and for bookings email Skay711@gmail.com
Savanna Murray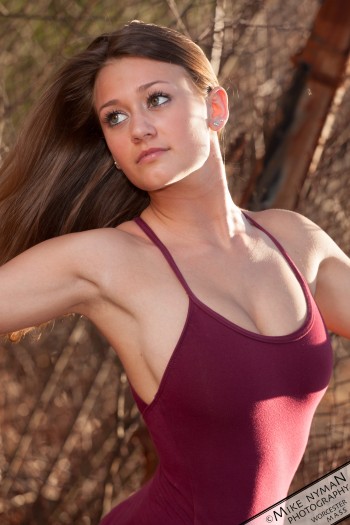 Cookson Park photos
Savanna Murray is originally from Attleboro, Massachusetts. She found her talent for dance at the age of two, beginning ballet classes while living in North Carolina. Upon moving back to Massachusetts she began dancing at Stephanie Kemp's New England Dance Academy studying basic idioms such as tap, jazz, and ballet. At the age of eight she began dancing on the competition team at the studio. After some time at New England Dance Academy, the ballet teacher, Deborah Stanton Bianca, formed her own studio in Bridgewater, Massachusetts. Savanna decided to leave following in her teacher's footsteps and helped create Deborah Stanton Bianca's Dance Theater of New England where she became the logo dancer. She finished her training at D.T.N.E. adding idioms as in modern, contemporary and hip hop to her prior training in tap, jazz, and ballet. Contemporary is her strongest style and it is definitely conveyed through her movement in dance. Over the years she has performed in different benefits, concerts, and competitions. She has also taken advantage of conventions and intensives in the Massachusetts area to stylistically broaden her knowledge of dance. Age 18 at shoot time, she is presently a dance and psychology major at the University of Massachusetts Amherst looking to dance as much as she can when she graduates and eventually become an expressional therapist working with special needs children.
Stephanie Piscione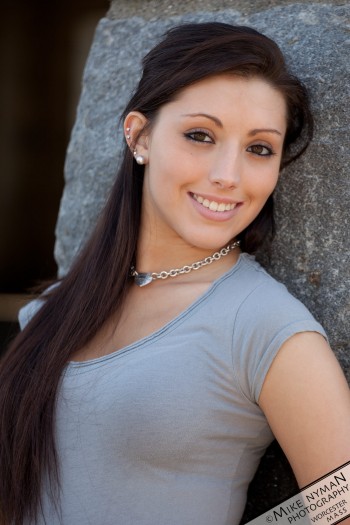 Regatta Point photos
Stephanie Piscione is 18 years old (at shoot time) and attends Wachusett Regional High School. She has been attending Ballet Arts Worcester for 2 years and has been a member of the Youth Ballet Company for 2 years. Right now she is placed as a junior in the company class. Stephanie's most exciting dance role with the company was Broken Sorrow, performed in the Youth Ballet concert in 2011. A passion for dance inspires Stephanie to express herself to the audience. After graduating high school Stephanie will be attending Dean College to study dance.