Kristen St. Laurent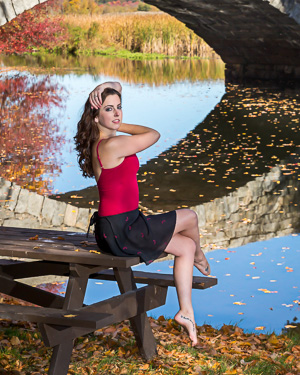 Kristen Surprise St. Laurent was born and raised in the Massachusetts and has been part of the New England dance community for more than 30 years. Owner and Director of The Dancer's Sole in Webster, MA, Kristen brings her true love and passion for the art of dance into her studio classrooms where she teaches children of all ages in various genres. She has studied and trained in all forms of dance under several inspiring and dedicated choreographers. Kristen has taken part in the Dance Masters of America Teacher's Workshops, classes at The Jeannette Neil Dance Studio in Boston and several classes at "Steps" & "Broadway Dance Centre" in New York City. She continues to educate herself as both a choreographer and a studio owner, most recently participating in online workshops, classes and educational courses from The Streamlined Studio, CLI Studios & other reputable dance companies specifically for studio owners.
She has been recognized nationally, regionally & locally for her choreography, teaching style & creativity. Her competitive choreography has received numerous awards, including: "Best Choreography," "Top Scoring," "Total Teamwork," "Captivating Performance," "Excellent Presentation" and "Excellence in Technique," to name a few. In addition to her numerous roles as a studio owner, Kristen is also honored to be a resident choreographer & featured subject for dance photographer Dancers In The Parks.

Kristen graduated from Worcester State College magna cum laude in Spring 2008, where she earned her BA in English/Journalism and French. She was an active member and choreographer of the Worcester State Dance Company, as well as President/Captain of the Worcester State College Dance Team for the 2007-2008 inaugural season. While completing her college education, Kristen continued to teach dance classes at local studios, dance companies and for performance events.

Kristen would like express gratitude to all of her students for inspiring her to create, teach & pursue her ultimate passion of dance performance & choreography. She would also like to thank her fellow teachers for encouraging & fully supporting her both in & out of the dance studio. Finally, she sends love and appreciation to her family for their consistent support in allowing her to chase her creativity & her passion for the art and education of dance, and never giving up on her dream of "dancing forever."
Erin Stomski
Erin loves to be a part of the community, which is why she is so pleased to be the choreographer for Dancers in the Parks in her own city, Worcester, MA. Currently pursuing a degree at Worcester State College, she continues to train and audition within the dance industry. Dancing since 1994, she has trained intensively in areas of ballet, pointe, jazz, contemporary, lyrical, modern, and tap. Her teachers include Teddy Forance, Jolanta Valeikaite, Derrick Yanford, Karin Tremblay and Katy Speadbury. She completed the summer intensive program at Walnut Hill under the training of Michael Owen and Kathy Kozel to name a few.
Erin has won numerous titles, scholarships, and special awards, and has most importantly made life-long friendships throughout her dance career. Involved in the community, she has also owned her own dance club for grammar school students for five years. She has auditioned for So You Think You Can Dance, and made it to the final solo round, receiving praises and encouragement from all of the judges! Professional credits include Reebok Industry as a dancer and model, choreographer and assistant at "Turn It Up Dance Challenge" Nationals, and performing for the Boston Symphony Orchestra. Performance credits include The Nutcracker of Ballet Arts Worcester, Stylized Movement Dance Company, Miss Massachusetts Pageant, Boston Celtics game, the Worcester State College Dance Team, Boston Contemporary Dance Project, and Boston's hip hop crew, CONceptARTists.
Visit Erin's Facebook Page
Guest Choreographers
Emily Glick
Guest choreographer for: Elm Park
Emily regards dancing as a unique form of art that she uses to express herself, release stress, and to develop her personality. She has been trained in classical ballet since the age of 8 with the Performing Arts School of Worcester, and later with Ballet Arts Worcester; both under the direction and care of Jennifer Agbay. Through these schools, Emily has met and had the opportunity to work with countless choreographers and teachers, all who have contributed to her development as a dancer as well as a person. Dance has taught Emily disciplinary work ethic and time management skills, which she can now apply to further aspects of her life as she continues her studies at the University of Massachusetts Amherst.
Sarah-Katarina Jerome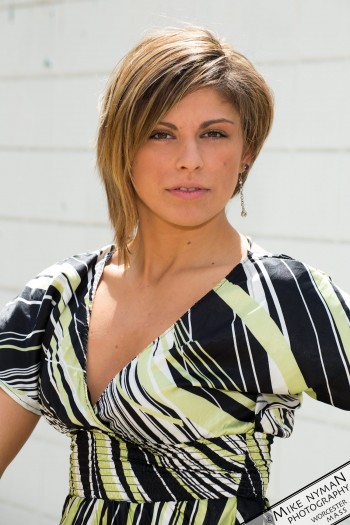 Guest choreographer for Holmes Field, Quinsigamond Lake State Park, Hadwen Arboretum, Coe's Knife, and Coe's Pond Beach.
Sarah-Katarina "SKooJ CorE-O" Jerome brings her knowledge and talents to with experience in performance, choreography, instruction, and adjudication, with her present main focus on Commercial/Theatrical Hip Hop and Contemporary dance but is strongly trained in many other styles. She is an Artistic Director of the New England-based Static Noyze Dance Company that has been seen on MTV's American's Best Dance Crew and is a Master Teacher, National Adjudicator, and Choreographer of various styles throughout New England. She is also on faculty at Jeannette Neill's Dance Studio specializing in Hip Hop, Contemporary, and Fitness as a weekly Teacher and Choreographer for their Repertory Concerts. Founder and Director, her choreography has created the Boston Community Dance Project, a professional collective throughout the year expressing their passion through Contemporary and Hip Hop dance. Massachusetts Dance Festival, GreenFest Boston, ESPN's The DewTour, and "Built on Stilts" are among some credits. Other choreography projects have been recognized and awarded at numerous dance competitions and several performances such as Boston's Hip Hop at The Regent, Unyted Stylez Entertainment: Circles, DanceWorks Boston, Australia's own CEO Music, and Turn it Up Dance Challenge's Annual National Performance Dance Team. Sarah-Kay is a graduate of Dean College with a Degree in Dance and Business Administration. In addition to Dean, she has intensively studied with Kelly Peters, Suzette Sagisi(ABDC), and is currently teaching Performing Arts Conventions along side many inspiring individuals toward the Dance Community.
SKooJ CorE-O has entered in the Music Video world with choreographing "Italiano" for International Pop Artist Tamara Rodriguez while performing as a Back-Up Dancer for Erene and many New England Artists. M.A.R.Quise, Leah Hilton Choreography, and Lucia Marie's House of Blue Tour will also be debuting in addition to Choreography for Salty Bovine's A White Lie Film in 2012! Please check out her YouTube Channel Skooj420 for videos, updates, and for bookings email Skay711@gmail.com